Everything that the
Breakfast heart desires
Wide selection with regional delicacies from the buffet
Mhmm, that smells wonderful: The pleasant aroma of coffee and fresh pastries lures you directly to our rich breakfast buffet every morning. Here you can expect only fresh products of the best quality. And because we think regional is pretty awesome, we also offer you many delicacies from local farmers and producers. Numerous add-ons are available to order and will be served to your table by our team with a smile. At THE MATTHEW, only the best is put on the table - and you can taste it.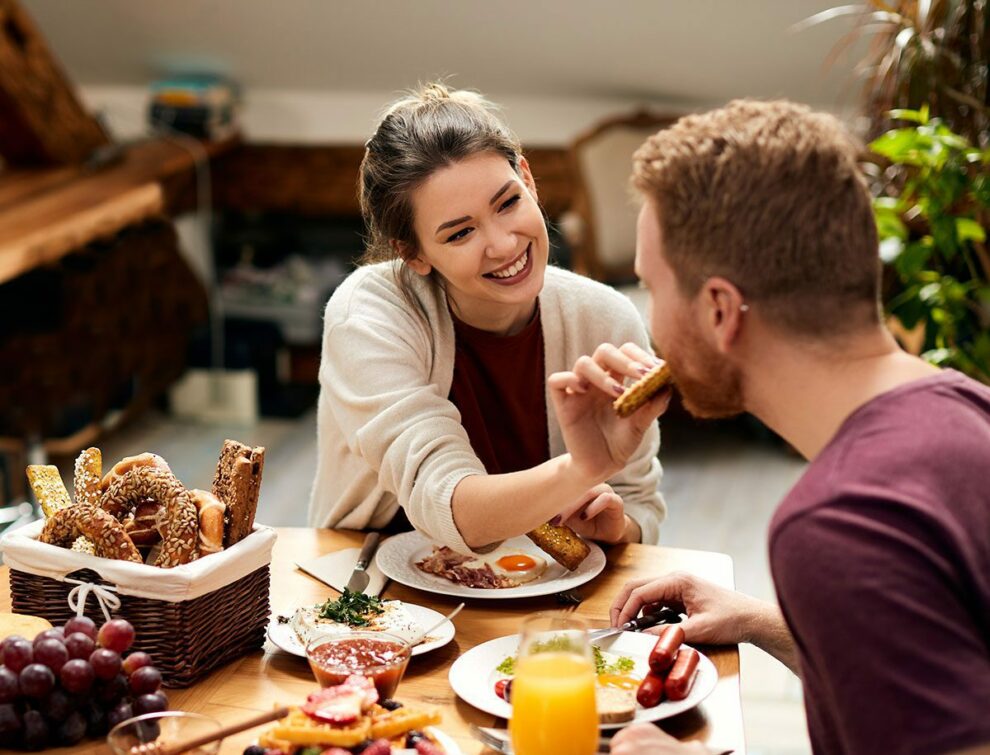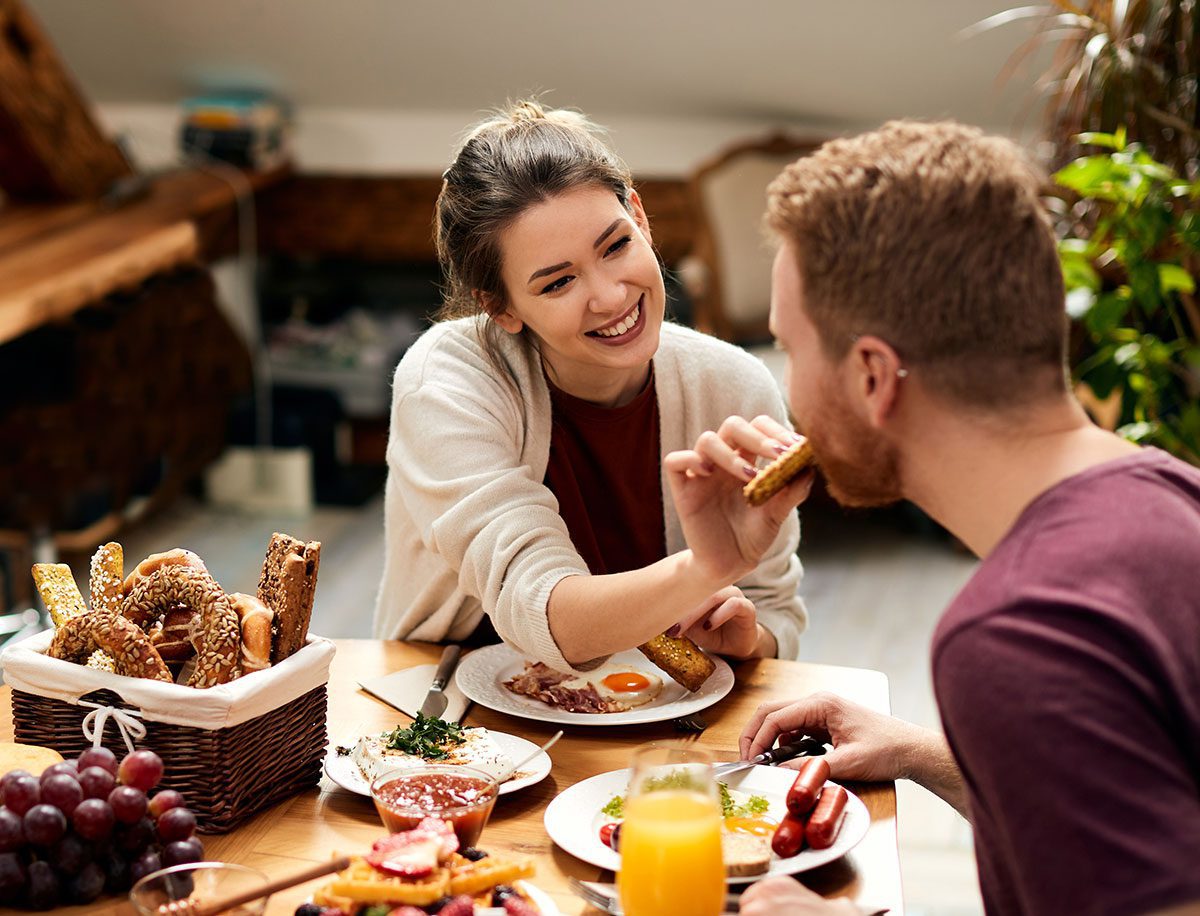 Our buffet is richly set with a wide selection of international and traditional dishes - everything is freshly prepared with love and portioned in small bites. So you can taste from everything and also try the unknown. Guests also love our wide range of bread and pastries, cereals, yogurt and much more. Enjoy warm dishes - sweet and savory - as well as coffee specialties in barista quality.
For early risers & late risers
Our breakfast buffet is open daily from 7:30 a.m. to 10:00 a.m. for your convenience and is included in your overnight stay at THE MATTHEW - Copper Lodge. Strengthen yourself here in the cozy ambience for your eventful vacation day in the mountains of Wagrain.